I love Moroccan interior design with it luxurious colors and materials. Moroccan decor makes lavish use of natural bright colors to create a rich tapestry that is captivating. Blue representing the ocean and gold symbolic of the dessert are the most common shades that are combined with yellow, green, orange and purple.
There are simple ways your can incorporate a Moroccan feel to your home.
Luxury fabric draped over walls ,beds chairs and sofas to give your home tent like feel that captures the middle eastern influence that is part of Moroccan design.
Extravagant tiling is part, while this is sometimes expensive , this same effect can be achieved by using stencils or decals.
Light in the form of lamps , lanterns and scones is a big part of Moroccan design.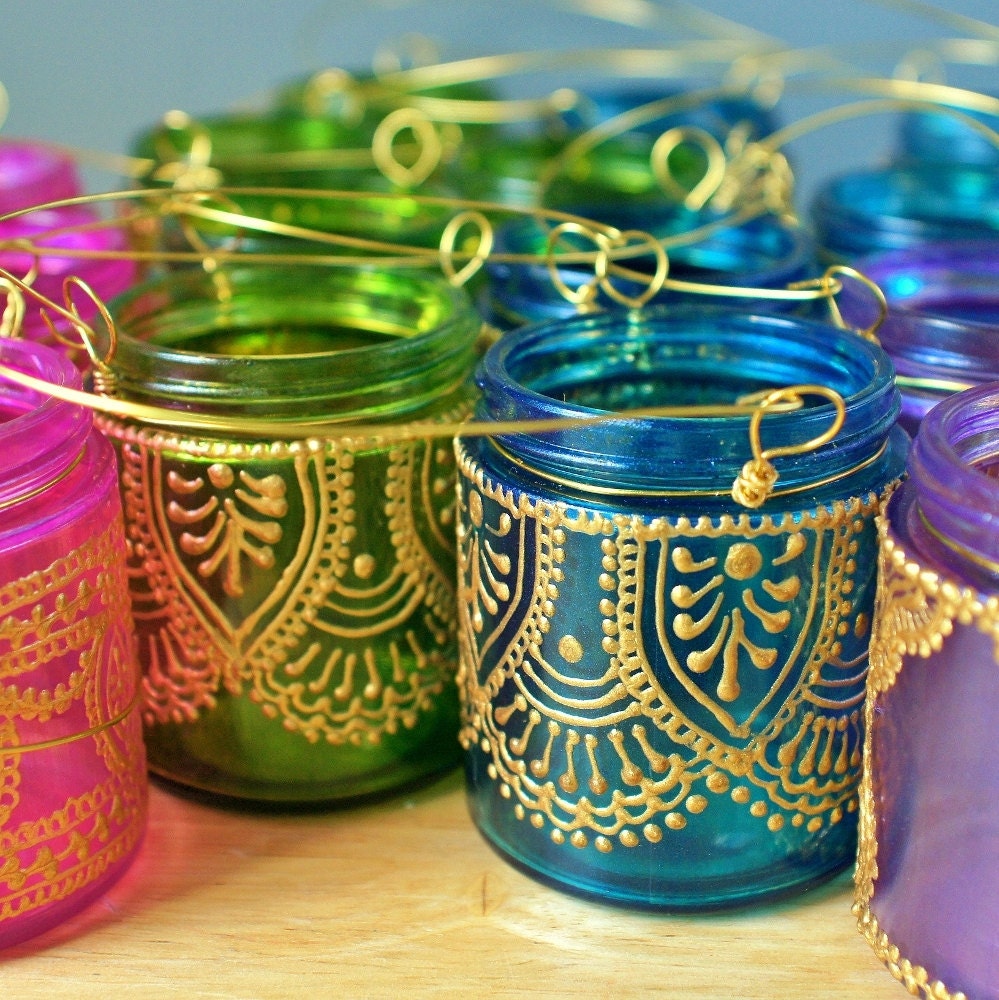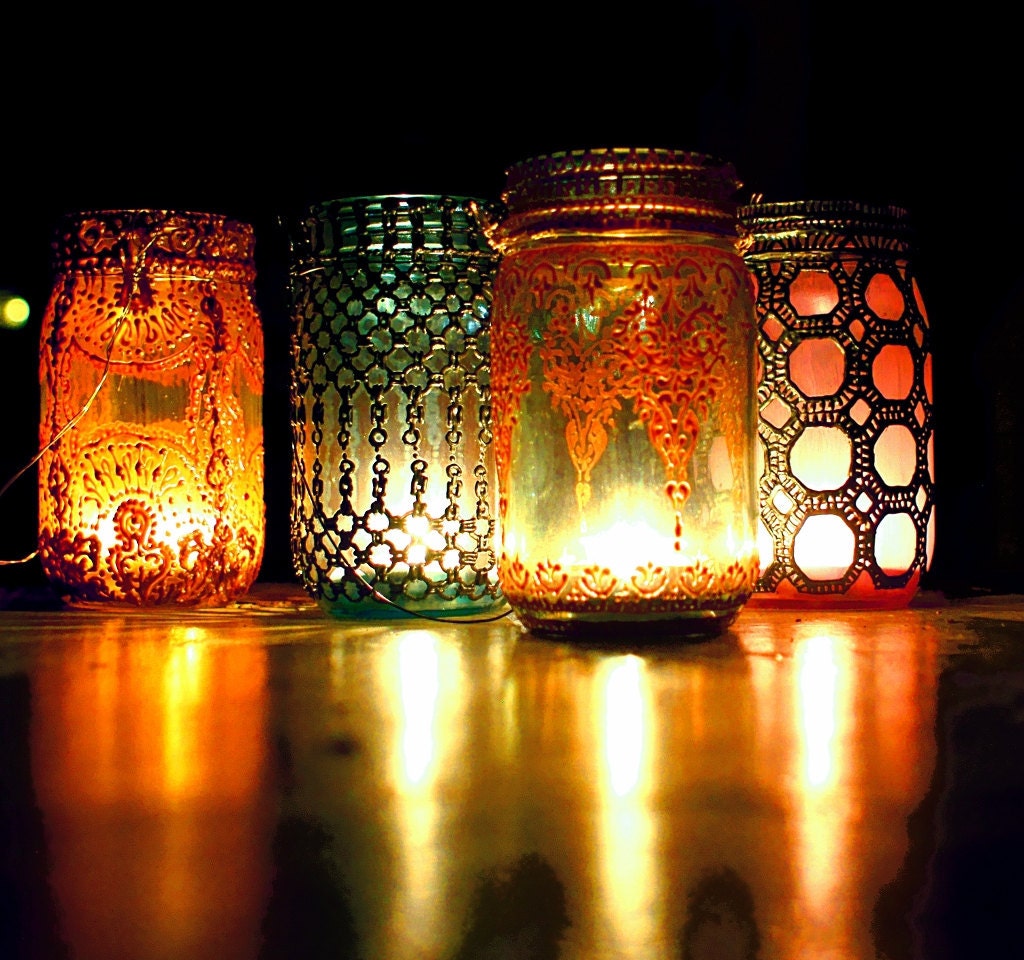 Lanterns and tea light from LITdecor on Etsy
Moroccan furnishings and home accessories are know for the intricate and ornate work .
Typically hand embroidered poufs and throw pillow in exotic fabrics exude Moroccan luxury and comfort.